Customer Resources
July 30 2019, White Rock Honda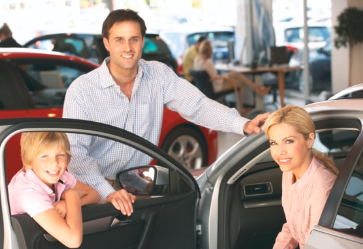 Finding the perfect family vehicle can be difficult. There are so many choices out there. And there's so much to consider. Car dealerships in Surrey carry so many options that sometimes, it can seem impossible to choose. But there are a few things to keep in mind that will help you make the right decision for you, your family and your budget. Keep reading to learn more.
Budget
The first thing you'll want to determine before visiting any car dealers in Surrey is how much you're willing to spend. You don't have to come up with an exact dollar amount, a price range will do. Having a price range in mind before you start shopping will help you narrow down your options so that you can find something that you're happy with. You'll also save a lot of time when you visit your local car dealership if you already have a clearly defined budget in mind.
Safety
When choosing a vehicle for your family, safety is always going to be a major issue. You want something with a high safety rating that's going to be very reliable. If you have young children, you'll also have to consider how many car seats you'll be able to install at one time and whether or not there are enough safety anchors for your needs. A minivan is a great option if you've got a big family and you need enough space for multiple car seats, additional passengers and plenty of trunk space and storage.
Performance
While safety might be your top priority, you probably don't want to feel like you're driving a bus. Performance is an important factor to consider when choosing any new or used vehicle. White Rock Honda has a variety of minivans and family sedans that deliver on performance, style and safety. You can have the best of both worlds with a Honda, state of the art design and engineering that make for a smooth and stylish driving experience, and the safety and reliability associated with the traditional family minivan.
Consider your own personal preferences, budget, safety needs and performance requirements when choosing a Honda. When you're ready to visit a car dealership in Surrey, come to White Rock Honda. We have a wide selection of new and used vehicles so you can be sure to find a Honda that is perfect for you and your family. White Rock Honda is proud to be one of the premier car dealers in Surrey, White Rock and the entire Greater Vancouver Area. Contact us today for a quick quote or to schedule a test drive.
Maintaining Your Honda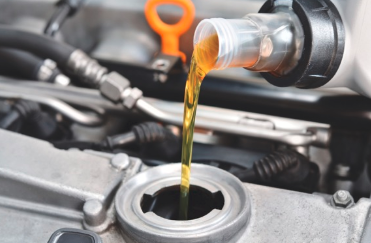 Car dealerships in Surrey regularly get asked how frequently a Honda should be serviced. But there's no one-size-fits-all answer. Keep reading for some tips that can help you figure out exactly how often you should bring in your Honda for service.
Create an individualized maintenance schedule

Every Honda is manufactured with the same high standards for quality and reliability, but every Honda driver is different and so each Honda has slightly different needs. Consider the following:
• How old is your car?
• How often do you drive it?
• How many kilometres do you drive every day?
• Where do you drive it?
• How do you drive it?

The older your car is, the more you drive it and the harder you drive it, the more often it will need maintenance. Used cars typically need more maintenance than new ones The quality of the roads can also influence how often your car needs maintenance. Be sure to keep all your receipts as proof of maintenance and keep your maintenance records up to date.
Estimated time frames for servicing

Because the frequency of servicing depends on the amount that you drive, you can schedule maintenance at your Surrey car dealership based on distance, or time, whichever comes first. Honda recommends the following estimated time frames for servicing in Canada:
Every time you gas up:
• Check the engine oil
• Check the coolant levels
• Top up the washer fluid

Every month:
• Check tire inflation
• Check the condition of tires/tread

Every 6000 km or approximately every six months:
• Replace the engine oil
• Replace the oil filter
Every 12000 km or approximately every six months:
• Inspect rear and front brakes
• Inspect brake lines and hoses
• Check tie rod ends, gearbox and boots
• Check suspension components
• Check drive shaft boots
• Inspect cooling system hoses
• Top up all fluids
• Rotate tires

Every 24000 km or approximately once a year:
• Replace air cleaner element
• Replace dust and pollen filter if the vehicle is regularly driven in urban areas
• Check all fluid levels

Every 48000 km or approximately every two years:
• Replace spark plugs
• Inspect drive belts
• Replace transmission fluid if driving in mountainous areas at very low vehicle speed or regularly towing a trailer

Every 72000 km or approximately every three years:
• Replace engine coolant
• Replace brake fluid

Come to an authorized Honda car dealership like White Rock Honda in Surrey whenever your Honda needs servicing. As the Lower Mainland's premier Honda dealership, we understand what your Honda needs and only use the genuine Honda parts and fluids that you need to keep your Honda running smoothly. Contact us today to learn more about Honda maintenance, to check our inventory of new and used cars or to schedule a service appointment.